Easily assess functional fine motor challenges correlated with school activities.
Check out our new memberships with 17 short instructional videos and more!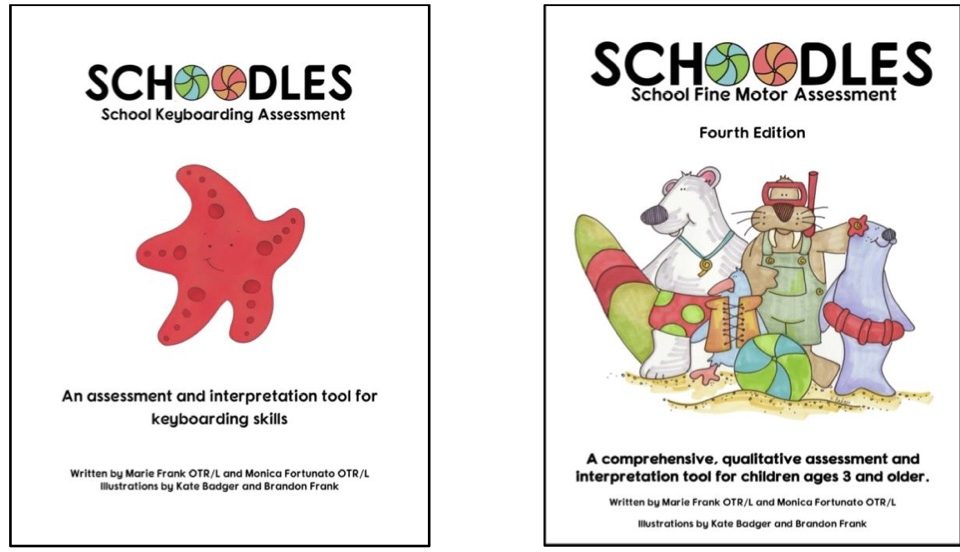 Use Schoodles School Fine Motor Assessment and Schoodles Keyboarding Assessment to perform qualitative, comprehensive fine motor evaluations and yearly updates.
For over a decade SCHOODLES assessments have changed the way occupational therapists all over the world an assess fine motor skills related to school-based performance. SCHOODLES assessments focus on activities similar to those required in the classroom and thoroughly assess the supporting skills needed to perform those activities. Goal templates, observations guides, and developmental charts are included in the manual. The student workbook is reproducible.
*Email us about district-wide discounts for memberships.