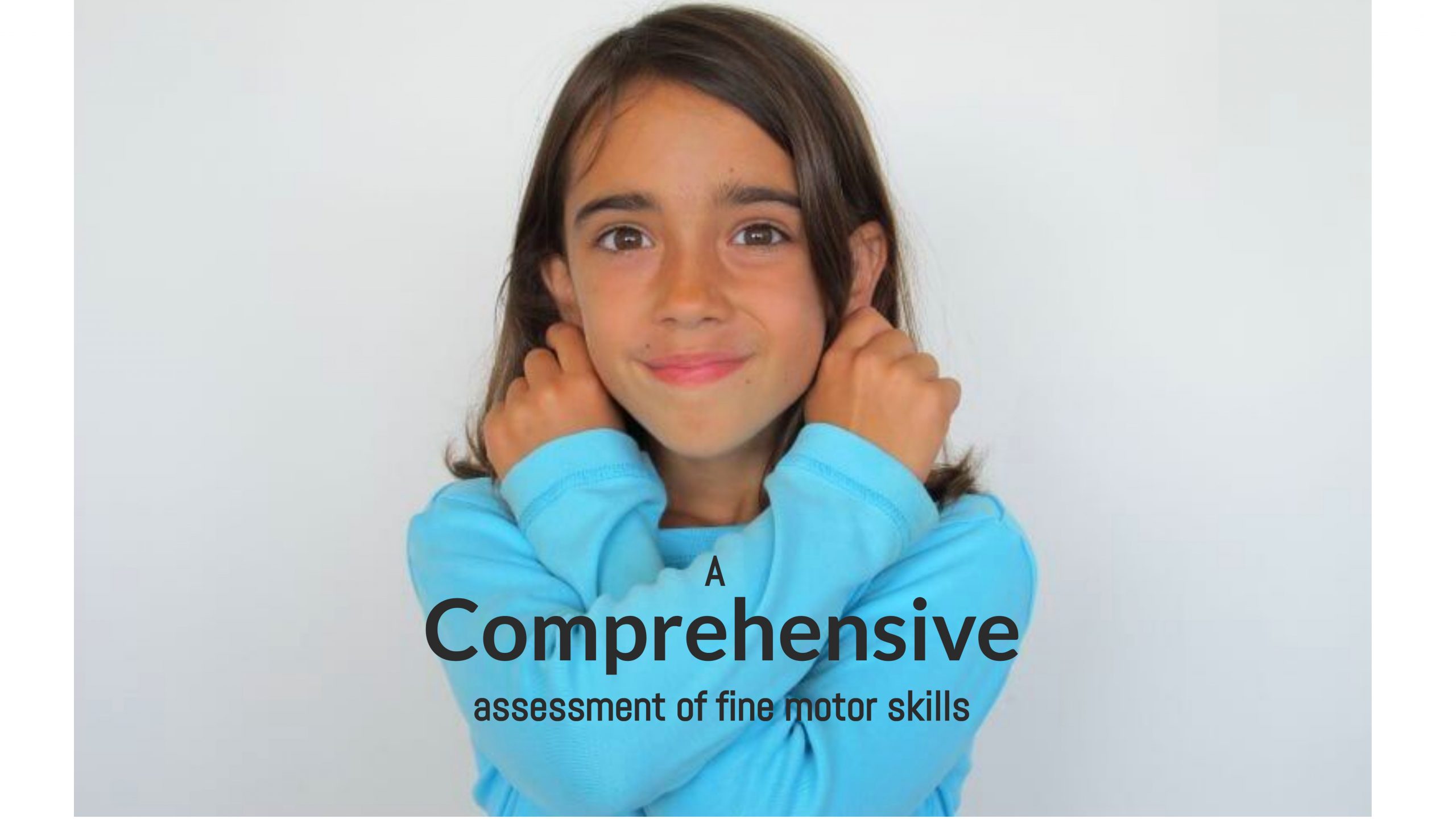 Schoodles School Fine Motor Assessment is a qualitative performance-based tool that uses developmental age levels to determine need. Task areas include classroom skills such as handwriting, coloring, cutting, and puzzle building, and supporting skills such as core strength, upper extremity strength, motor planning, eye-hand coordination, and coordination of fine and gross motor skills. The assessment takes 30-45 minutes and is appropriate for students aged 3 and up. Available in a 3 ring binder or digital membership. Read more here.
Schoodles Keyboarding Assessment guides the therapist through the process of determining whether keyboarding is a valid alternative to handwriting. Read more here.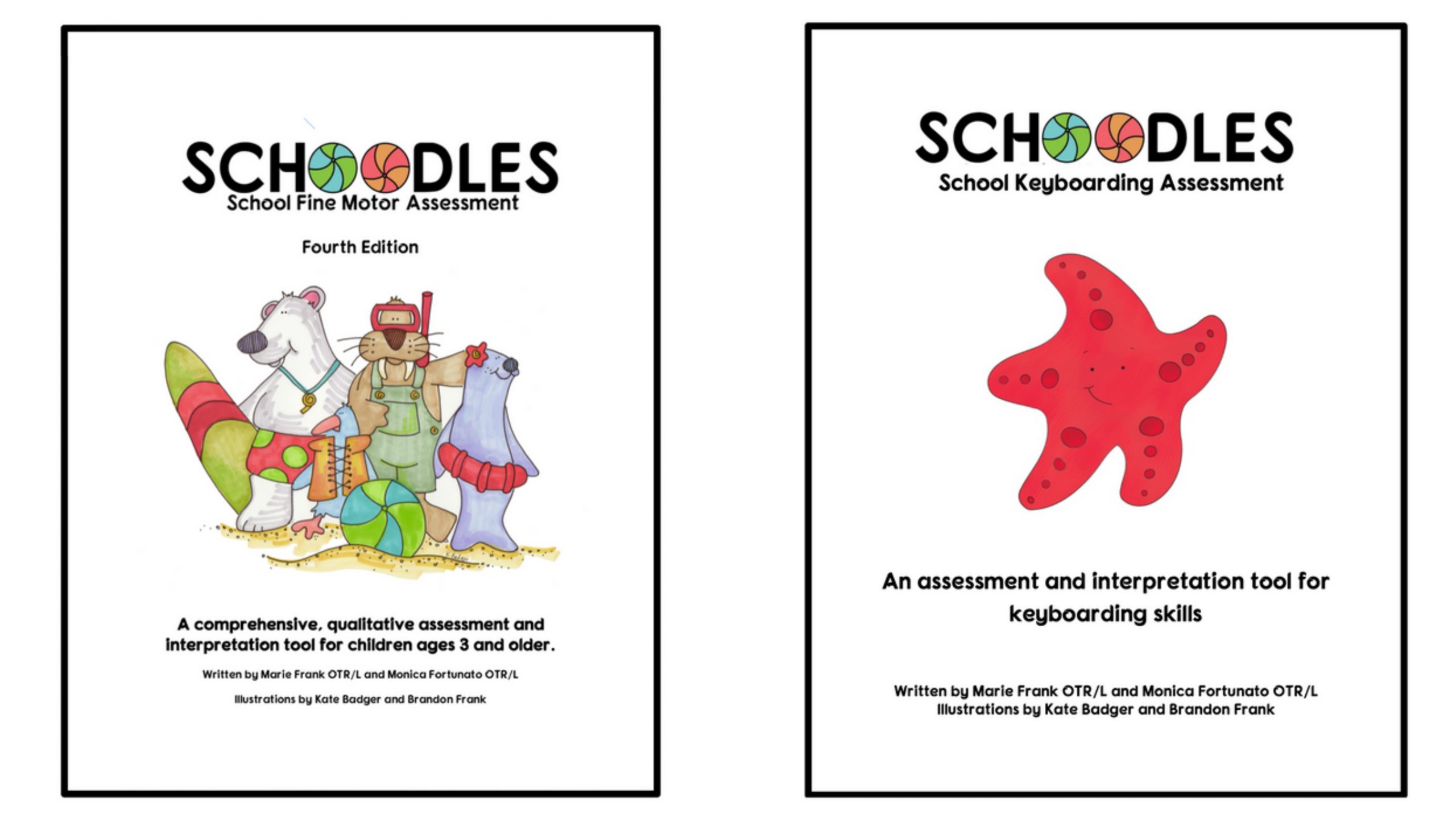 Our 2-hour on-demand webinar 'The Art of Fine Motor Assessment' is available through Sensational Brain In this updated webinar, we highlight how to use Schoodles in person and remotely*.
*Memberships updated for

TELEHEALTH
use.

Ask about district-wide or group discounts for memberships and the webinar.
Digital Memberships
Lifetime online digital memberships of Schoodles Assessment Guides provide valuable resources for the itinerant or remote therapist. All of the materials you need are ready at your fingertips. Go to: Assessment Info for more information