Everything you need to determine appropriate occupational therapy interventions for your students' fine motor outcomes!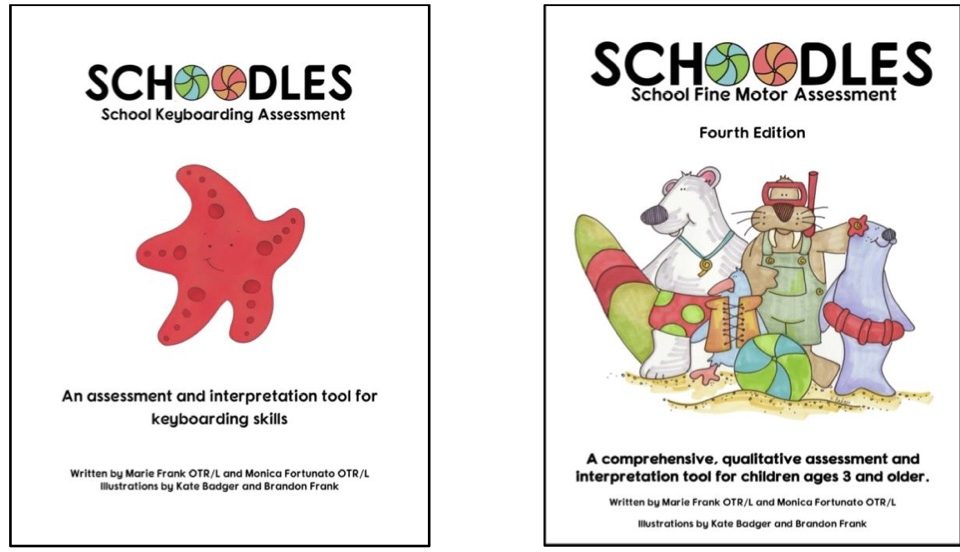 Use Schoodles School Fine Motor Assessment and Schoodles Keyboarding Assessment to perform qualitative, comprehensive fine motor evaluations and yearly updates.
For over a decade our simple and effective tools have changed the way school and clinical therapists all over the world assess fine motor skills related to school-based performance.  Children are assessed using guided skilled observations made by the therapist. Activities similar to those required in the classroom and supporting skills needed to perform those activities are the focus of our assessments. Service determination, goals, and objectives originate from observations and needs described by teachers.